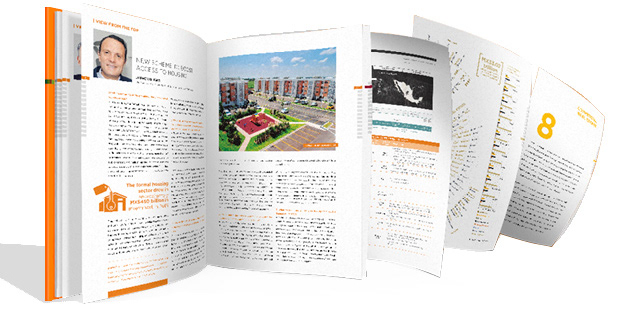 MBP's books' design is relatively standard because together they meant to create a collection, either owning books from the same industry or owning the books from different industries. 

The colour of the publication is bright orange which makes it quite appealing. By 2018 and 2019 the cover and back cover share an image of a luxury complex of buildings subtly placed as a background in front of solid orange and using a soft light effect. This image needs it to be high quality; therefore, they were provided by the companies found in the book. 
Architecture of the Information: 


The books contain: a table of content with the signature colours of the company distribute by chapters, a table of content and introduction per chapter, articles about the industry, photographs, interviews, expert opinions, quotes, facts with icons, charts, tables, infographics or data visualisation, companies profile, spotlights, advertising and so on.
Layout:

five columns are the book's base, but the content is often distributed between one or two columns except for the infographics.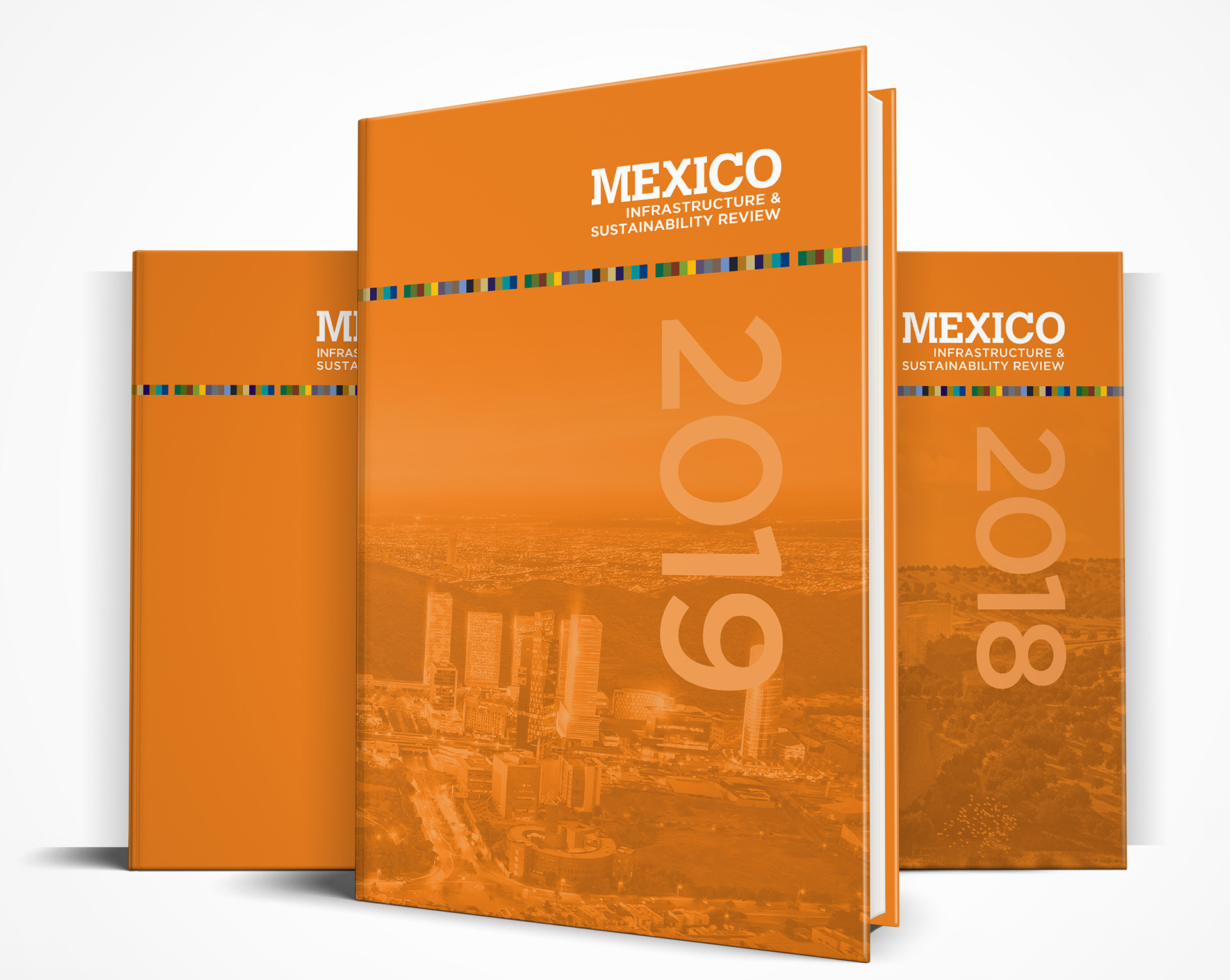 The advertising was obtained by either requesting it from the clients or created by MBP's design team from which I was part. 
There is 5 type of advertisings divided by size, but their cost depends on their location within the book.